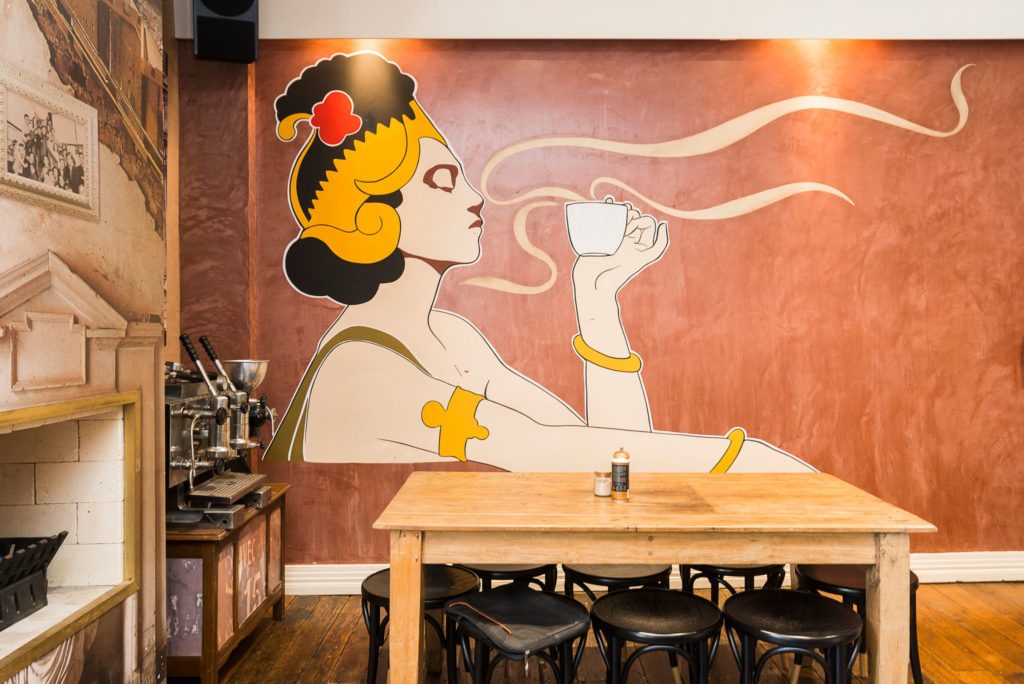 Finding the perfect coffee blend during a pandemic….
Businesses of all sizes are struggling to navigate through the current global pandemic of COVID-19.
We spent some time with a well established business Dimattina Coffee Roasters in Melbourne, Australia.
Chris Dimattina helps us understand more about how they are finding the perfect blend of working through operations of business through COVID-19.
Seeking understanding of action taken to overcome downturn
1.What is the impact currently for them & their clients?
2. What measures have been taken to worth through this?
3 What does the future hold for Dimattina Coffee?
Melbourne businesses have experienced numerous lockdowns requiring total business modifications. Some through reduction of scale, reduce staff hours, temporary closure but still trying to maintaining team morale through this uncertain period. Many will face total closure and not reopen.
The Dimattina family are renowned and are much loved in the Melbourne Coffee scene since 1954. A family well seasoned to the growth of Melbourne as well as economic downturn in Australia.
"Only hard work, long days, large sacrifices, dedication and desire to deliver the finest products to the coffee lover gives you your best chance at survival." mentions Chris.
So what has changed for Dimattina Coffee Roaster operations?
"We have had to make several changes to how the business is run. There are many government health regulations involving social distancing and warehouse safety. We are running a skeleton crew with strict guidelines to minimise the amount of people entering the factory."
Many cafes and restaurants Dimattina Coffee supply have closed both temporarily and permanently. Those within a two-three kilometre radius of the CBD (Central Business District) of Melbourne have been hit the hardest with most offices buildings empty. Majority of people are working from home.
Coffee & COVID-19 are not a great pairing with sales dropping dramatically. Hospitality's has never experienced this type of crisis. As a result cafes & restaurants operating on reduced hours if able to open. Of the establishments open, most only allowed to serve takeaway products.
Why is this such a problem?
Due to Victorian State Government ongoing lock-downs and high level of movement restrictions many staff are working on reduced hours for personal safety and family safety.
"We are doing everything possible to maintain operations so when restriction are lifted they can look to return to work and get on with their lives."
What does the future hold?
Chris and the Dimattina team are optimistic about the future as they will not give up what we have build for over 60 years. Dimattina Coffee the heart of their family, it runs through their veins.
"Coffee is our life and give life and prosperity to the families that work with us. Many families depend on us to serve the various Dimattina Coffee blends to share with coffee enthusiasts."
So where too from here?
"Crisis bring unity, we are united as a group, a team, a family. We will work through this together and continue our plans to grow in Australia, Hong Kong and continue to expand into Thailand & Singapore with www.wowyumwow.com "
Chris Dimattina – Head Barista & Trainer
Written By Marcus Taylor